Home page
The Yandex.Video home page showcases the videoclips that got the most views on the internet and mentions in blogs during the previous day.
The category of each clip is automatically determined based on its name and metadata description from the video hosting site where it is posted. Use the menu under the search bar to get to video selections from the category that interests you.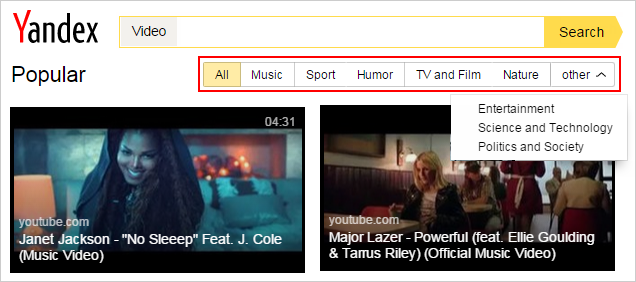 You can return to the list of popular clips from any page of Yandex.Video. Just click Video in the service's search bar.