Video advertising integration models
Yandex Advertising Network offers solutions for the following platforms and technologies: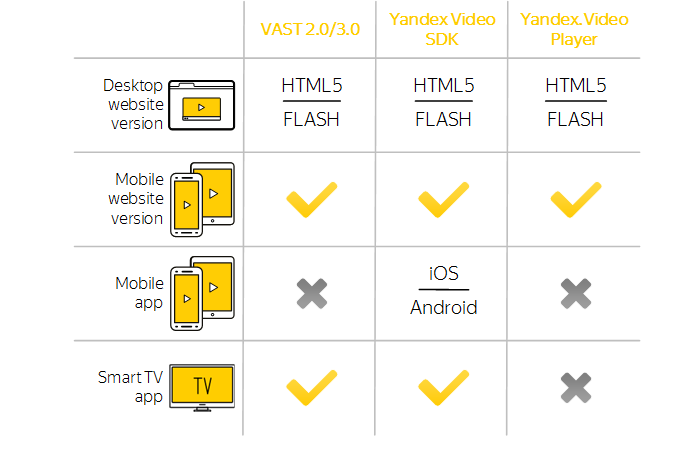 To start displaying video ads on their resource, partners must use one of the Yandex supported integration models:
A player supporting VAST (Video Ad Serving Template) v2.0/3.0 video advertising standard.

Yandex Video SDK is a library that integrates into the partner's player and ensures the player supports VAST.

Yandex.Video player used by partners to display their own video content and Yandex video ads.