Smart Design technology
Smart Design is a technology developed by the Yandex Advertising Network utilizing aspects of machine learning, which can automatically compile ads and add various modifiers for each impression.
When a user visits your website, the Smart Design algorithm immediately analyzes data related to this user, the site, the advertiser, and composes an ad that best fits these input criteria. The algorithm can decide to swap an image for a video, to add more sitelinks, or to include a button or text. As a result, all ads designed by the Smart Design algorithm will look unique. Here is an example: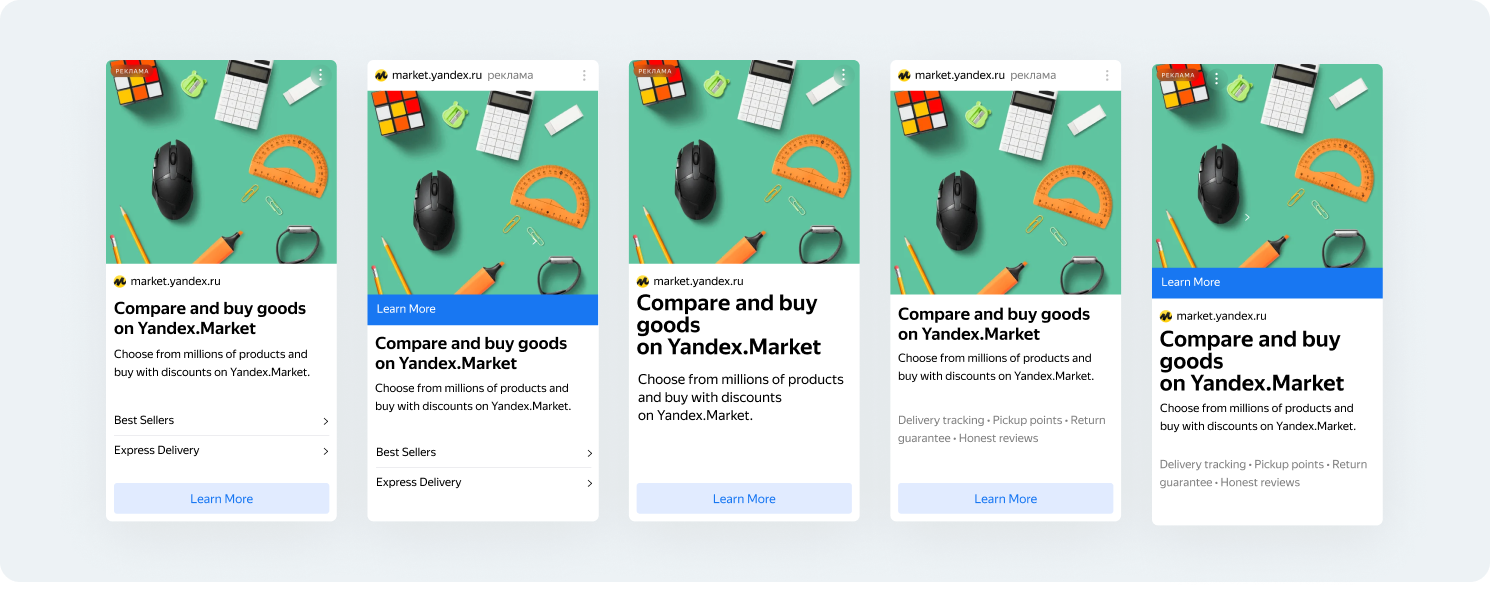 Advertisers can embellish their ads with various additions via Yandex Direct. At the same time, Smart Design adds things that would make sense for a particular user on a specific website at the moment of the impression.
If a certain ad format is updated with new additions, you don't have to manually configure anything or re-embed your ad code. Smart Design technology takes care of all updates automatically.