Items ordered
This report contains information about items that were purchased on the website:
The number of items sold.

The cost of these items.

The number of site users who purchased the items specified in the report.
This report helps you determine the profit from sold items over the selected time period.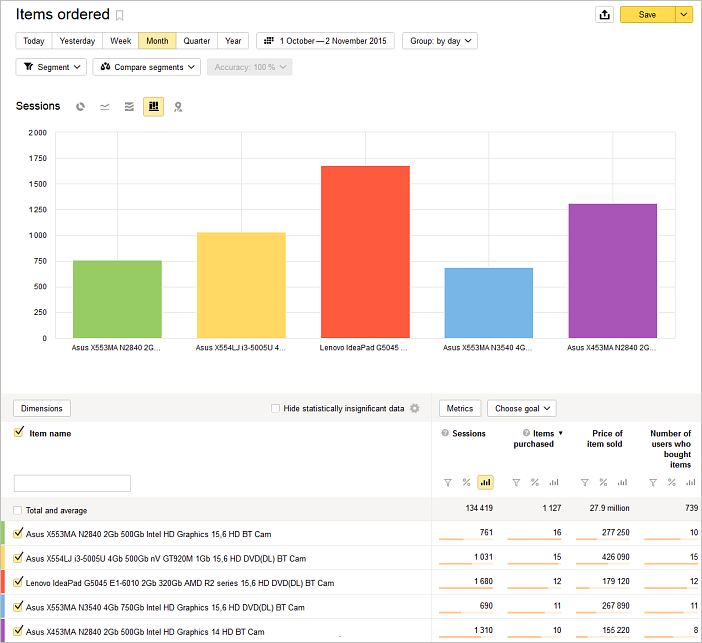 To generate the report, you must use the features of the Ecommerce service for calculating and analyzing e-commerce data.