Interface
The interface of the service homepage: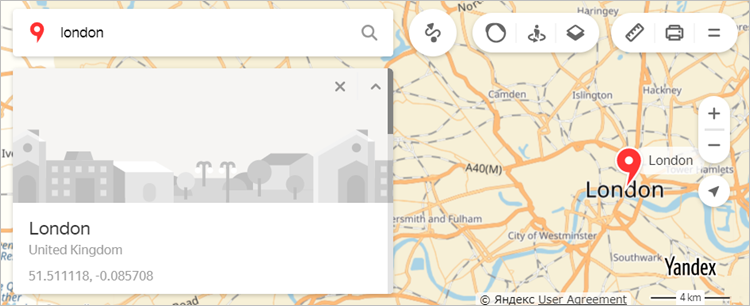 You can use the search bar on top of the page to find places or organizations.
To move the map, click on an area of it and drag the map in the appropriate direction.
The following elements will also help you navigate the map:
When you right-click on the map, the context menu opens, which contains the following commands: "What's here?", "Route to this point" and "Route from this point".
To view information about a place, right-click on it and select What's here? in the menu that opens up. A placemark

will mark the location and a place card will open in the right half of the screen.
To set a route to or from a place, right-click on it and select Route to this point or Route from this point from the menu that opens. A route planning card opens (for either routes to or from your place).