Indoor plans
On Yandex.Maps, you can view the floor plans of some buildings, such as large Moscow shopping centers.
The layout for every floor indicates stores, cafes, cinemas, restrooms, ATMs, parking lots, checkrooms, and other locations. The elevator, stairs, and escalator icons tell you how to get from one floor to another.
The floor selection is displayed next to the layout: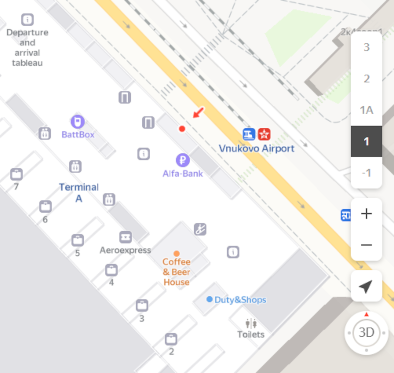 You can use Yandex.Maps both outside and in.