Personal information
You can change the following personal information in your mailbox:
Your name, picture, and address are displayed next to the From field and are seen by your recipients. The signature is displayed at the bottom of an email or after your response. The time of sending and receiving an email that is displayed in your mailbox depends on the time zone.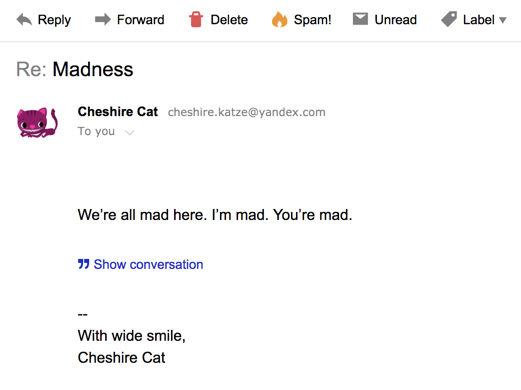 You can modify all other personal data (name in comments and reviews, date of birth, city, country, password, or two-factor authentication) only in Yandex ID. If you have a mailbox on TUT.BY, e-mail.ru, or e1.ru, you can only change these parameters in your personal account on the corresponding portal's website. If you have a QIP mailbox, unfortunately, you can't change these parameters.