Subscribe to Yandex 360
Yandex 360 is a virtual workspace that includes your personal services: Yandex.Mail, Yandex.Disk, Yandex.Telemost, Yandex.Documents, Yandex.Calendar, Yandex.Notes, and Yandex.Messenger.
With a subscription to Yandex 360, you can enjoy even more features in Yandex.Disk.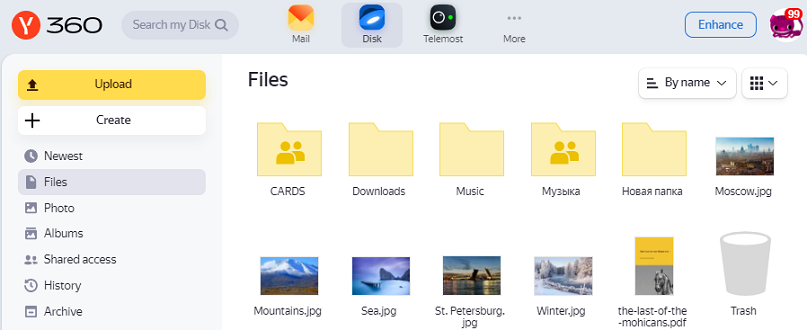 What the subscription includes
Learn more
To learn how to activate a subscription, change the plan, or solve subscription-related problems, see Help for Yandex 360.