Content promotion in Yandex.Collections
Yandex.Collections is a service that helps you show off the best features of your products and share the core ideas of your business.
Collect examples of your products or works in separate collections, add descriptions, and promote your content in order to attract an additional engaged audience to your website.
A special Yandex.Collections block is shown in the search results for matching queries. Your collection will be placed at the top of this block and labeled as "Partner content". You pay per click on any element in your collection (image or website link).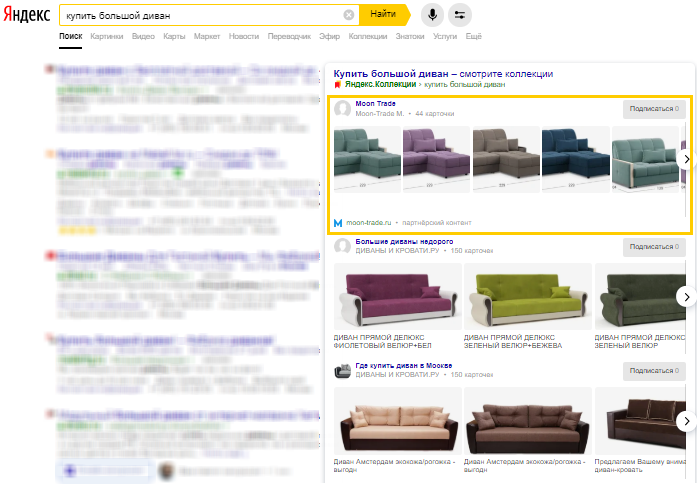 Advantages
Native format

We deliberately avoid adding extra design elements to set off your collection — it should blend in with similar content.

Audience engagement

Yandex.Collections is a service with a growing audience of people who like to share content and return to the service on a regular basis. The service uses social mechanics: new content alerts, saving images to favorites and sharing them with others, as well as ratings and comments.

Brand awareness

By creating collections to present your products or samples of your work, you can develop brand awareness and help users associate strong positive emotions with your company or product.