Turbo pages
Turbo pages are landing pages with accelerated loading speeds that are served on mobile devices. With Turbo pages, users can learn more about a promotional offer and leave a request without clicking through to the full site. Turbo pages help advertisers increase their conversion rate in cases where their site is not optimized for mobile, or takes a long time to load or displays incorrectly on mobile devices and tablets.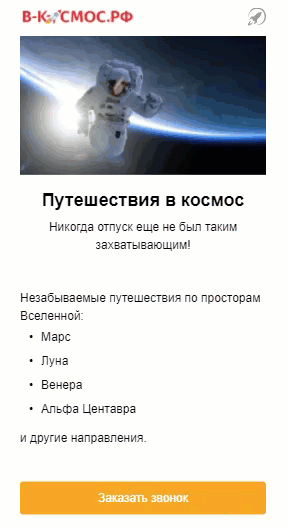 When ads are served on mobile devices, the website link or sitelink will lead to a Turbo page. If the ad is served on a desktop or tablet, the link will lead to your main site page.
| | |
| --- | --- |
| | Tutorial video. Turbo pages |
| | |
| --- | --- |
| | Tutorial video. Turbo pages |
You can add a Turbo page for your website link or one of your sitelinks when you create or edit Text & Image Ads. Click Turbo page → Choose, and then create a Turbo page using the builder or choose one that was previously added.
Learn more about how to create a Turbo page in the builder.
Statistics
You can collect data on how users interact with Turbo pages and view statistics about them:
In Yandex.Metrica using an automatically added tag or your own custom tag.
In the Report Wizard.
By adding a special parameter to the Turbo page link.
Learn more about statistics.
Group campaign management
You can add or remove Turbo pages from multiple ad groups at once using the mass changes feature. On the campaign page, check the boxes next to the names of the ads you want to change. A list of possible options will appear at the bottom of the page. Choose Edit and click Apply. On the page that opens, click Mass changes → Turbo pages, then specify the Turbo page or select the option Remove from all ads.
Manage request forms
Forms submitted from Turbo pages are sent to the email address specified in the Turbo Page Builder. You can also use the Yandex.Direct API to retrieve them.
If you aren't receiving any requests, find out whether users are submitting them. To do this in Yandex.Metrica, check the goal metrics for the Turbo Pages tag:
Submitting a request via the form.
Opening the thank you page.