Accepting requests using Yandex Messenger
To accept requests, register in Yandex Messenger. To do this, go to the automatic registration page.
Set up accepting requests in Turbo Page Builder:
In the upper-right corner of the page, click

.

In the menu on the left, click

Notifications about requests

.

Enable

Send requests to Yandex Messenger

.
Requests will only be sent to the username specified when creating the Turbo page. The username is specified in the settings.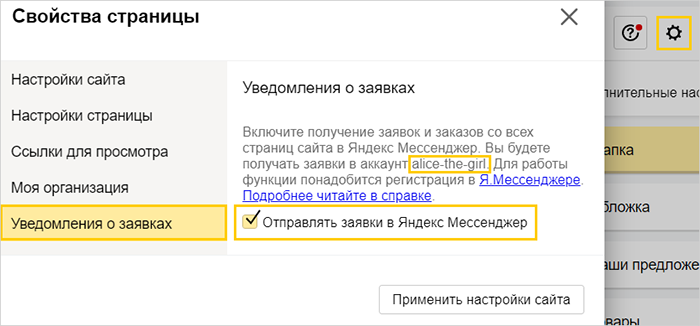 Yandex Messenger gets requests from the sections Form and Order forms under Products. The same request fields are used for Yandex Messenger and email.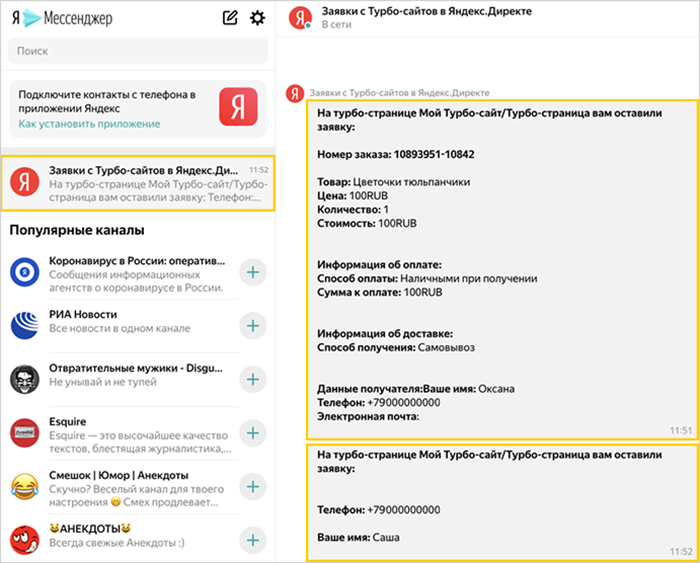 When you enable notifications in Yandex Messenger, you continue getting requests by email as before.
Have questions?
Attention.
Our customer service department can only help you with the campaigns created under the same username you use to contact us. You can see your current login in the upper-right corner of the screen. Our team can access your data only when processing your request.