Managing ad elements
Quality ads not only help you attract your target audience, but also save you money on advertising. These ads get more traffic at lower prices. Manage your ad elements: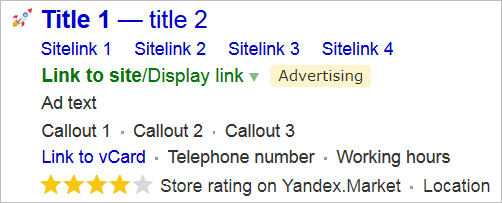 The ad elements on the image link to the Help sections where you can learn more about using them.