Images in ads
You can add an image to an ad in a campaign that uses "Text & Image Ads" or "Ads for Mobile Apps". A well-chosen image draws more attention to your ad and helps users understand what you are offering them instantly.
Images are displayed in ad networks (YAN and ad exchanges) and the product gallery above search results (if a text and image ad also specifies the price). Bids for clicks on ads should not be less than the minimum value.
The appearance of an ad containing an image will differ depending on the campaign type: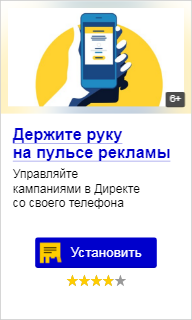 The ad format depends on the settings of the website or network where the ad displays. Find out more about ad formats in the Yandex Advertising Network.
How to add an image
You can upload images when you're creating or editing an ad.
To add an image to a Text & Image ad, hover over the image icon in the Images and videos field and select the upload method: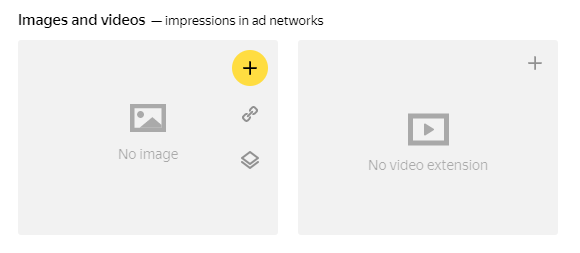 — Upload from computer.
— Upload from internet.
— Upload from gallery (of previously uploaded images).
To add an image to an ad for mobile apps, click Add in the Image field and select the upload method.
Technical requirements for images:
Image size — at least 450 pixels in length and width for Text & Image ads, and at least 1,080 pixels for mobile app ads.

Maximum file size — 10 MB.

Format — JPG, PNG or GIF (only the first frame will be used).
Tip.
To make your ads perform better, we recommend using images that are between 1080 and 5000 pixels in size.
After you upload your image, you'll need to choose a format. The size ratio changes depending on the format: for standard picture, it ranges from 1:1 to 4:3/3:4, for widescreen picture, it's 16:9. Check the visible area of the image. Click Save on the page with the selected format.
We recommend creating two options for each ad: one with a standard image and one with a widescreen image. That way your ads will be served on all available sites.
Note.
Only wide-format images are used for
"Ads for Mobile Apps"
campaigns.
To successfully pass moderation, the image must meet the ad formatting requirements.
The image may be reduced or cropped to fit an ad block when it is served on a particular site.
You can add images to multiple ads simultaneously using XLS/XLSX files, Direct Commander, mass changes in multi-editing, or the Yandex.Direct API.
Impression statistics for ads with images are available in Report Wizard. Learn more about evaluating campaign performance.
Restriction.
You can't add an image when you edit ads in the Yandex.Direct mobile app.