Ads Now Feature Store Ratings
Now store ratings on Yandex.Market are attached to ads in premium placement and placement below search results. This helps ads stand out and thus improves their overall performance.
Это выглядит так: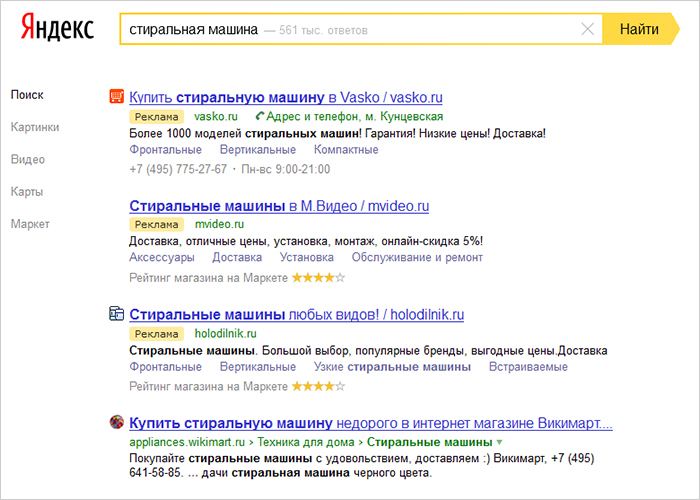 With store ratings right in the ad, potential customers can instantly access more useful information; therefore these ads tend to earn more clicks. As our tests have shown, CTR for ads with store ratings is on average 1.5 % higher.
Store ratings are attached to ads when advertisers use the same domain for Yandex.Direct and Yandex.Market. Ratings will also accompany Yandex.Market product offers that end up in ad blocks on search.
For more information on Yandex.Direct store ratings, see our Help section.