For agencies
How do I select a client?
When you log in to the app, select a client whose campaigns you'd like to work with. To find a client in the list using their username or name, tap

. The app will display their campaigns, event feed, and client profile.
To select another client, tap

 →

on the app home screen.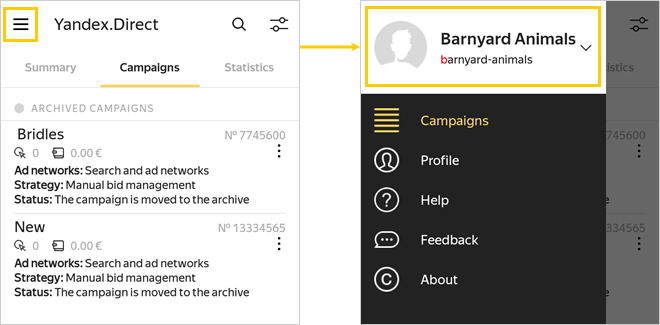 What's the quickest way to contact a given client?
Select the client you want to contact.

On the main screen of the app, tap

.

In the client's profile, tap on their phone number or email address.