Changing a campaign
Changes can be made to any ad campaign except those located in the archive.
Attention.
Before making any changes, load updated information about the campaign from the server.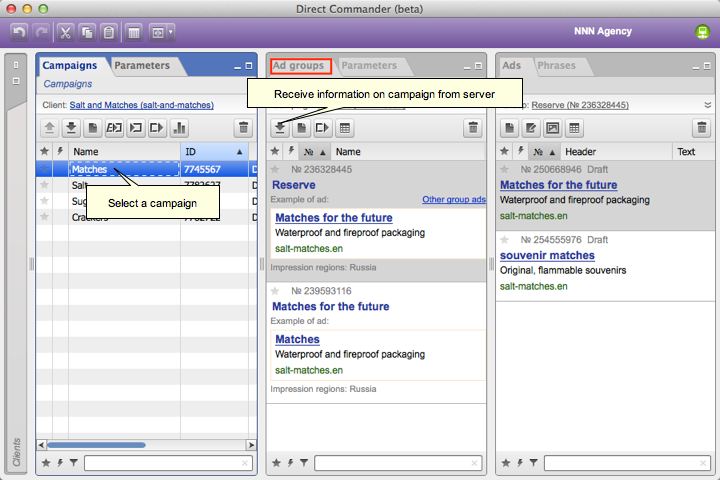 Edit the campaign's settings.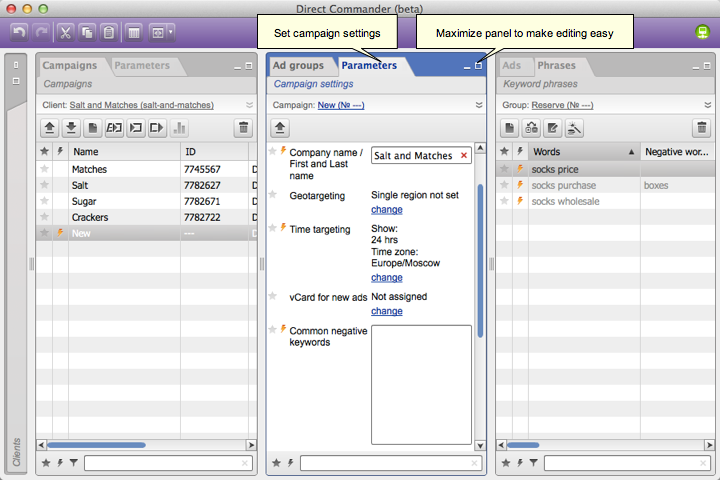 Add, change, or delete ad groups.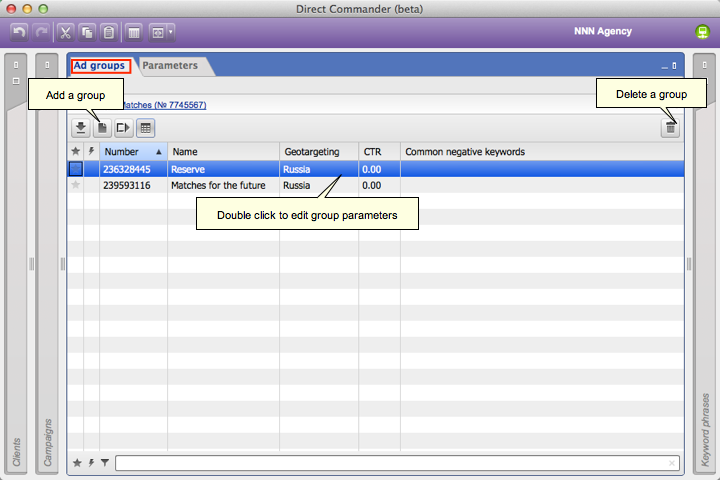 Add, change, or delete ads.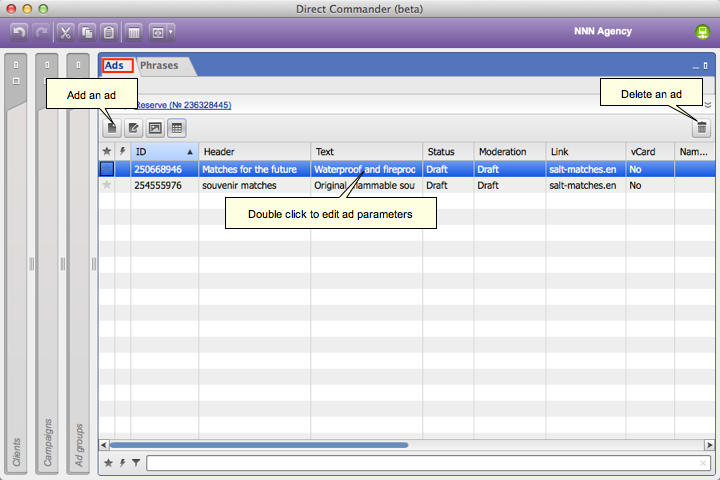 Add ads from a file.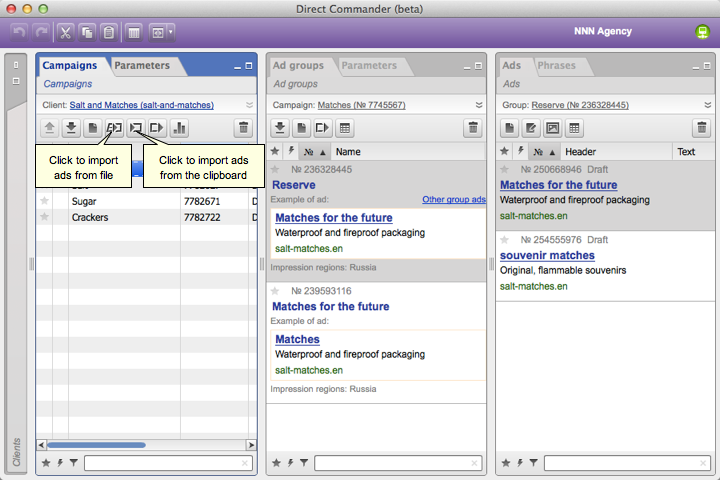 Uploading ads from file is described in-depth in the Import from file section. In the last step, before clicking Import, select the upload option Place all imported advertisements in the currently selected campaign.
Add, edit, or delete keywords.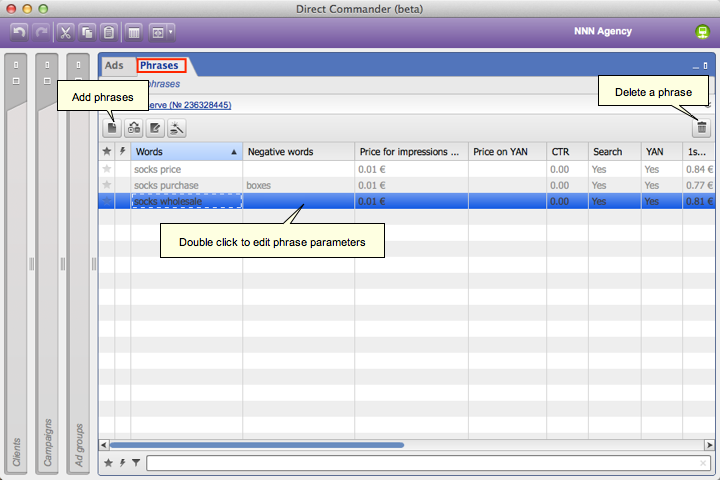 Send the edited campaign to the Direct server after you've finished making changes.