The Commander window for agencies
All information from Yandex.Direct that you have access to is displayed in one window.
In the first panel, select the client. In the next panel, you'll see their ad campaigns as well as the client parameters (contact information, current discount).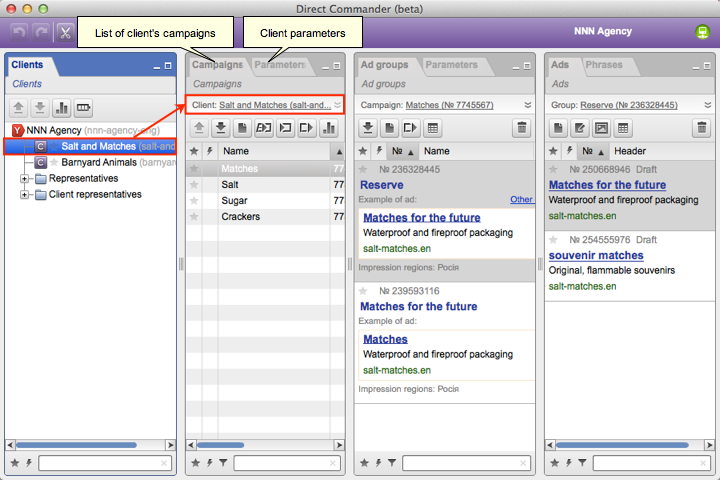 If an agency representative (i.e. you), not a client, is selected, then the list of all ad campaigns available to the representative is displayed. This is useful when searching for a campaign.
Select a campaign. In the next panel, you will see ad groups and campaign settings.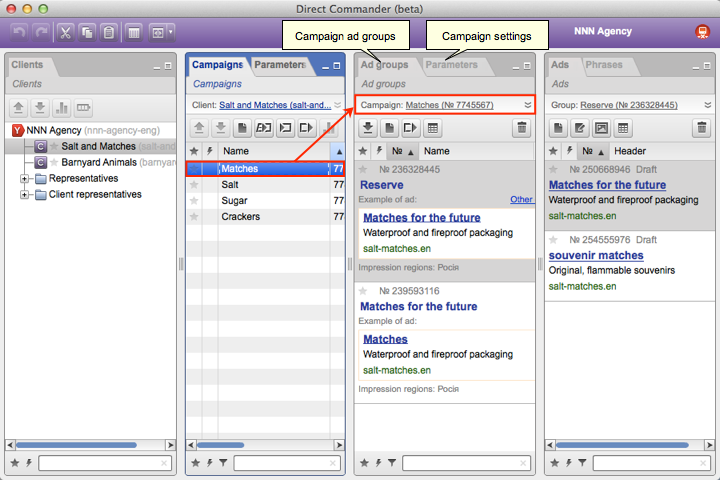 Select a group. In the next panel, you will see this group's ads and keywords.