Widget for your site
If you want to place one of your files on your website for users to access (such as a schedule, price list, or other information), you can use the Yandex.Disk widget by embedding it in your site's source code.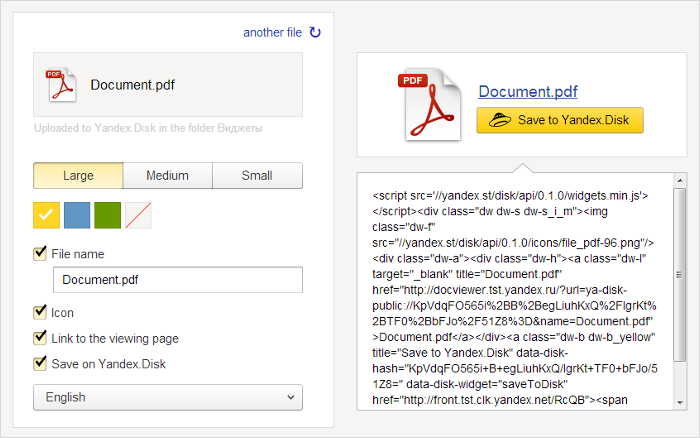 A file uploaded to the widget will be safely stored on Yandex.Disk. Visitors to your site can quickly view and download it to their computer or save it on their own Disk.