Managing files and folders
To get information about a file or folder, click the

icon in the panel. The menu displays:
Name (to change it, click

in the upper panel or from the context menu).

Size.

Last modified date.

Number of files (for a folder).

Number of views and downloads (for a shared file or folder).
Basic actions with a file or folder are displayed in the upper panel or in the context menu. To view additional actions, click the

icon.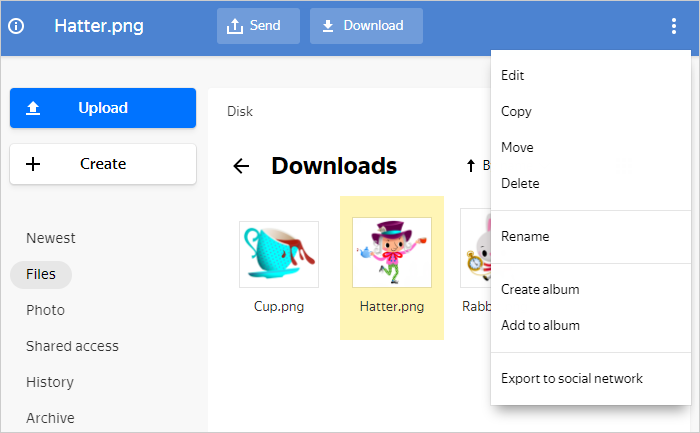 All actions with files and folders are saved in History.
Yandex.Disk is out of storage space
If you run out of space on Yandex.Disk, you can't upload new files, share files or create shared folders. Also, you can't use public links to download files you shared earlier. But you can save them to Disk. Other actions with files are not blocked. You can still view files, download them to your computer, edit, move, or delete.
Get more storage to take full advantage of Yandex.Disk.