Adding a Store
1. Click All stores at the top of the page, and you will see a list with all of your stores (if you have any). Click Add a store.

2. Fill out the application form for adding a store and send it.
If you want to accept payments on your website, select On the website, specify the URL of the website and click Send a request.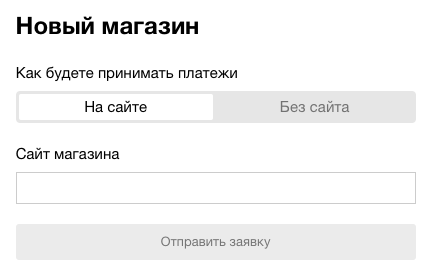 If you do not accept payments on the website, select Without a website and select your payment acceptance method from the list (if you do not see it, select Other and specify your payment acceptance method).
After that, provide the place for viewing your products or services (for example, a link to a landing page or social network) and click Send a request.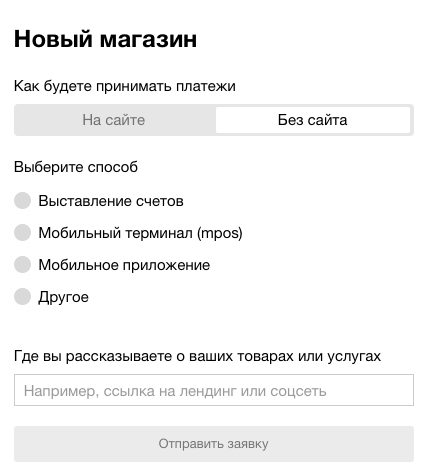 3. You will see a message that your application has been accepted. The store will not start working immediately, it will be activated automatically after some time. While the store is being connected, you will not be able to submit a second application.