Apps
What are apps?
Apps are small programs (for example, games, utilities, business tools) that are built into the classic Yandex.Browser and expand their functionality.
In contrast to extensions, apps have their own interface and open in a separate tab.
Attention.
The
Applications
tab only appears in the
Tableau
if an app is installed. No apps are pre-installed by default.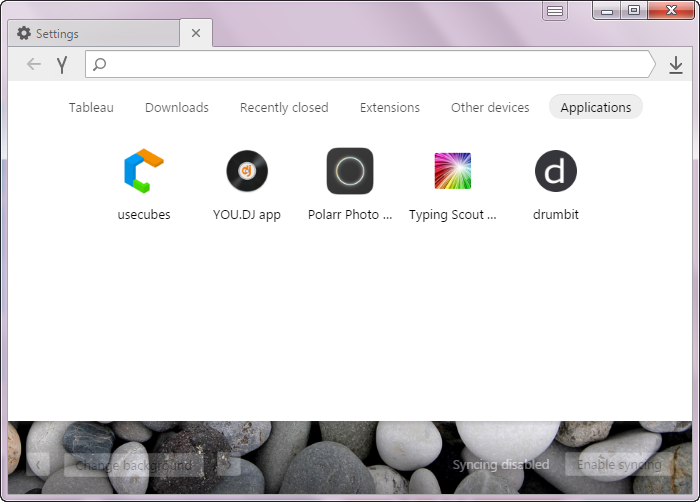 Actions with apps