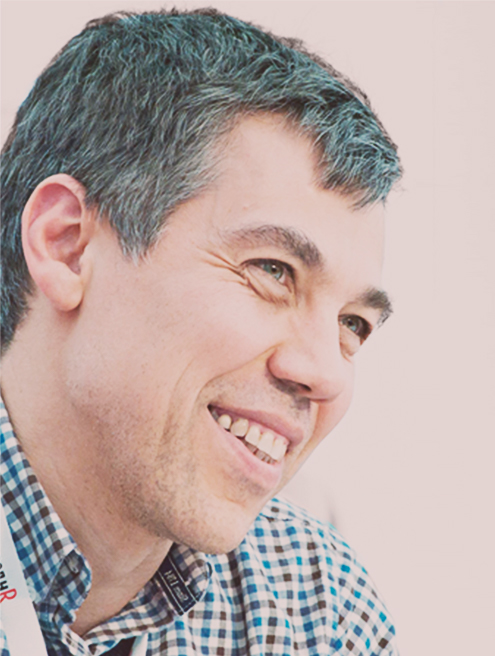 Ilya Segalovich
(1964–2013)
A Yandex co-founder, author of the first version of the search engine and creator of the word "Yandex", polymath and citizen with a strong civic consciousness, co-organiser of Maria's Children art therapy center, father of five.
"Information retrieval and prospecting for minerals are mind-bogglingly similar."
"I went to a good school, and then I failed to secure admission to a good university, because they rejected me. I did manage to get a place at a not-so-good university and went on regretting all my life that I didn't have access to good education in mathematics. My grievances have mostly been about my lack of education, as I see it. This has been quite helpful in life, as there is always room for improvement. You always know there are people who know more than you do and this inspires you to learn more and more."
Ilya was born on 13 September 1964 in Nizhny Novgorod (then Gorky). His geologist parents were dispatched to Kazakhstan where he went to the Republican School of Physics and Mathematics in Almaty, a specialised boarding school for gifted students in physics and mathematics, where he met Arkady Volozh.
After graduating from the Moscow Geological Prospecting Institute, he worked on geophysical information systems at the All-Russian Scientific Research Institute Of Mineral Resources.
"Progress in unstoppable. Nothing will work anyway."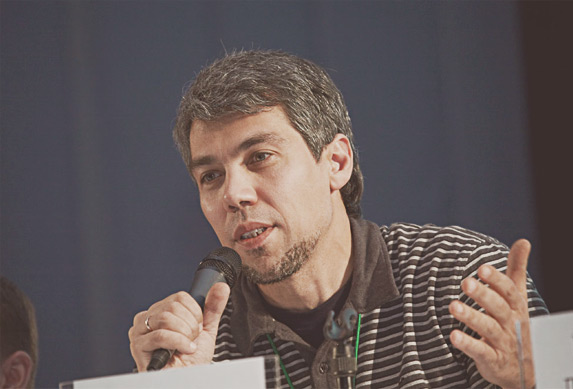 About Yandex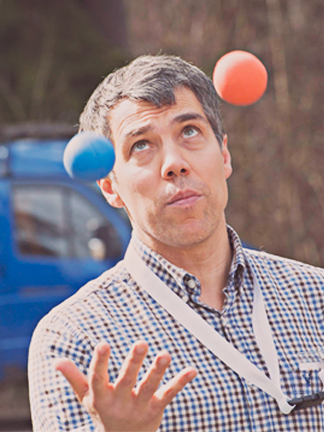 Ilya began working on search technologies in the early '90s. Following an invitation from Arkady Volozh, in 1991 he joined Arkadia company, where he developed a search engine, which was based on the morphology of the Russian language and performed full-text searches of the Bible, the International Patent Classification and a product and service classification. In 1993 he headed the search systems department at CompTek, which included Arkadia. The first version of the Yandex search engine was developed under his supervision in 1997. From 2000 and onwards Ilya was responsible for all key Yandex products.
"Working at Yandex has always been difficult at times and easy at other times, sometimes stressful and sometimes enjoyable. It's stressful because there's an understanding that all of it is quite fragile and can end at any moment. And it's enjoyable because there's a feeling that what you're doing will be wanted and then it becomes wanted."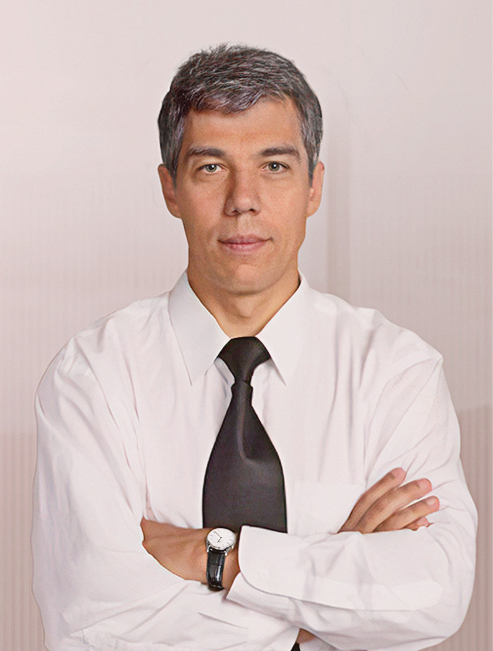 "On the one hand, I admit that 'one may be a man of reason and mind the beauty of his nails', meaning that you can do your job and also be into the science of 'doing the job'. On the other hand, books on this topic make me extremely sad sometimes. One thing is when someone who has a product talks about this product. But when someone is saying that they've got no product, but they use Scrum, it's a bad sign."
About promoting research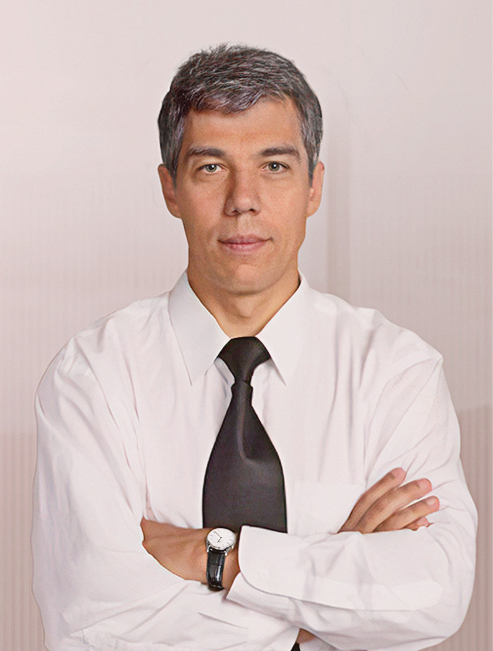 He was a passionate champion of the IT community, lecturing, meeting up with students, contributing to programming contests. Ilya co-founded the Yandex School of Data Analysis, an MA-level program that trains highly qualified specialists in machine learning and data analysis and whose graduates are now sought after by the leading IT companies across the world.
Ilya helped to create Ruscorpora, a corpus of the Russian modern language, which is a digital reference system based on a collection of Russian texts, designed for professional linguists, teachers, students, or anyone who has an interest in the Russian language.
Philanthropy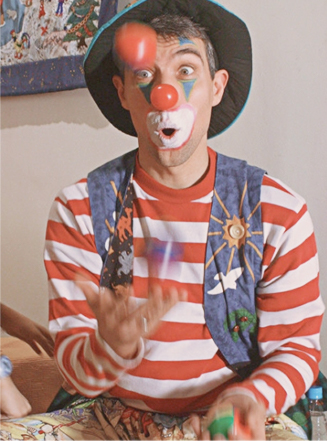 Ilya had the time and energy for something other than work. Together with his wife, Maria Eliseeva, he was involved in the life of Maria's Children art therapy and rehabilitation center; organized day trips for people working at Yandex to visit an orphanage they supervised; joined the Patch Adams clown squad on their missions in children's hospitals.
The ideas Ilya formulated a few years ago still have traction today, with some of them still waiting to be realized. He helped to raise a whole new generation of software developers, while his ethical standards have remained a benchmark for the whole of the Yandex team.
"Philanthropy is work. You cannot do anything without creating working mechanics, having a strategy first."
Ilya Segalovich on his childhood, dreams, respect and being real
"I've been loathing procrastination all my life. This is something that eats me all the time. When you've got something very important to do, you are doing something else, less important, instead, wasting time getting ready – you're sharpening your pencils, looking up for that article you need, working your socks off, not wasting a second, instead of doing what is important."
"If you don't have this 'it's now or never' feeling, you are very unlikely to be the fist. And maybe not even the second."
"There is an important quality, which many lack – it's the absence of piety. This sense helps a lot for treating everyone as a human being. This means, first in foremost, instead of blindly believing in everything someone does, one needs to analyze, be aware of any mistakes, not accept, but acknowledge them, and share criticisms."
"You cannot judge a person by their worst moments; you need to judge them by their best achievements. It's like in billiards or tennis: you are not how often you missed, but how much you scored."
"I would love to invent a time-turner, like Hermione Granger's in Harry Potter. By they way, I translated all seven of books of this story and read it for my kids."
"I want to do a lot more of what we're working on, and don't want to do what we aren't working on: one has to limit oneself in one's aspirations sometimes."
"There is a very important thing and I wish that we at Yandex also had it at all times – it's an idea that you need to hire people who are smarter than you, the people who can teach you something. It's actually really wonderful when you have people like that – stronger than you, more intelligent, better educated – join you."
"Original ideas are better than someone else's, of course, but quite often it's impossible to tell them apart."
"It's important to be able to admit your mistakes. I write emails like 'I'm sorry, I was stupid' almost every day. It's refreshing. You are allowed to be ashamed of your mistakes, but you cannot cover them up. When you know it all and at all times, when you are the smart one no matter what, you, first and foremost, are very sad, and then you always have this sour face, there is this heavy, sullen look on your frowning face all the time. Everything is very grim. And when there is something that you don't know – you feel fine, you are always happy to learn something new."
"I was brought up believing that it's not cool to be cool. I have always aimed at being 'totally uncool', but knowing deep inside that it was me who was the really cool one. This is my philosophy and there is no way I can change that."
"Musing is the most natural thing for me to do. It's a shame it doesn't happen very often."