General description
The Delivery API helps you track delivery in real time and inform recipients about the expected arrival time of a courier.
Features
Notify recipients about delivery.

Inform the delivery company or the service center operator about the courier's performance during the day.

Warnings about delivery time violations.
Example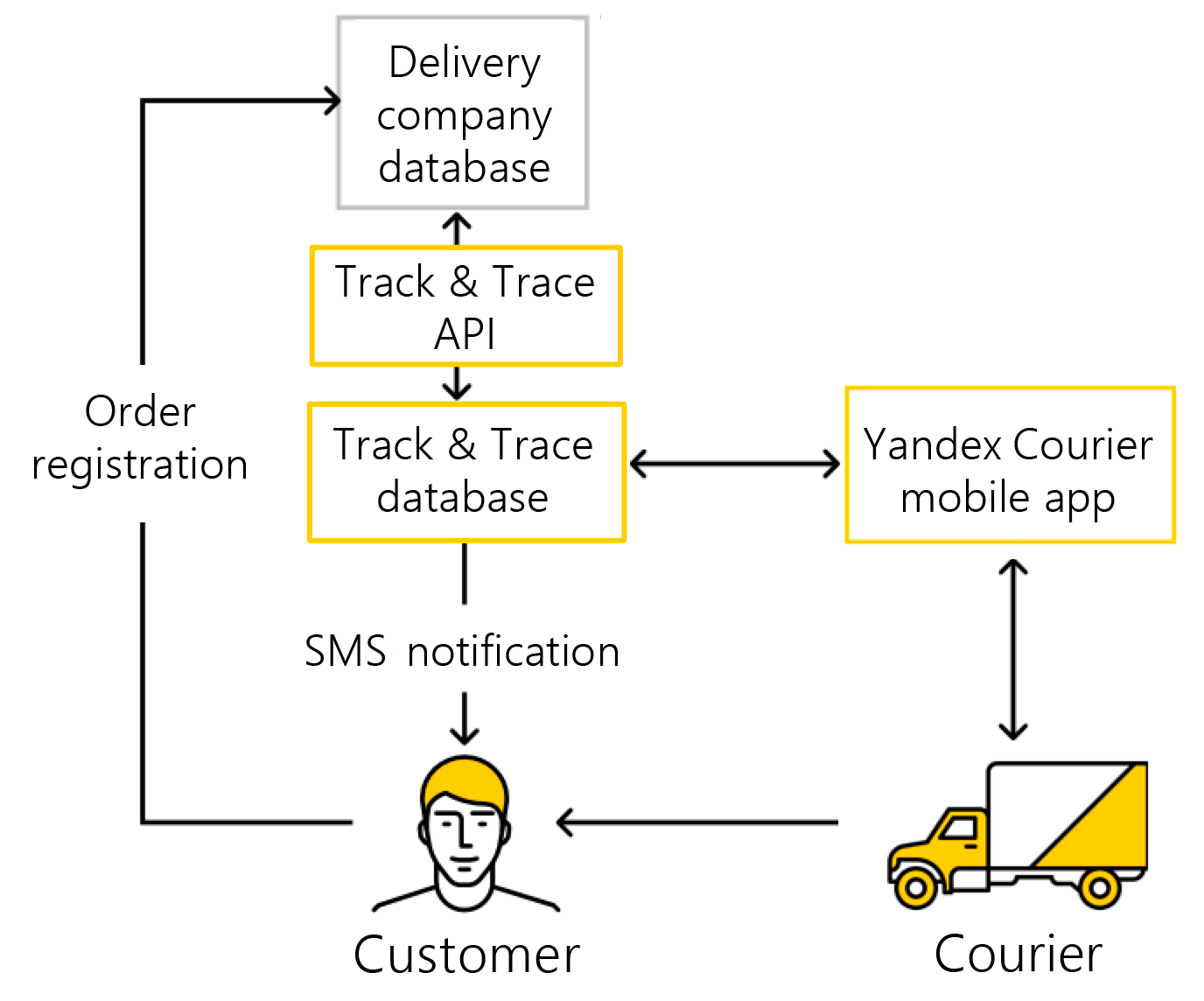 The customer places an order. The order data is saved in the delivery company database.

The delivery company uploads information from the API to the database.

Delivery service:

Processes the loaded data and generates a route.

Sends route information to the courier's terminal with the

Yandex.Courier

app installed.

Sends the customer a delivery notification.

Courier:

Fulfills the delivery.

Marks the delivery as complete in the Yandex.Courier app.

The Yandex.Courier app updates data in the Delivery database.

The delivery company syncs the changes in the Delivery database with the local database.