Turbo pages on the desktop
Внимание.
Desktop Turbo pages are in beta testing.
Desktop Turbo pages can be generated only for media sites. Links to these pages are shown in the full version of search and marked with the
icon.
Learn more about the benefits of Turbo technology in About the technology.
Turbo page layout
A desktop Turbo page has a three column layout:
Related articles from the automatic recommendations feed and an ad block are displayed in the left column. The column position is fixed on the page.

The main content is in the center.

The right column features the ad block. The column position is fixed on the page.
Example of a desktop Turbo page: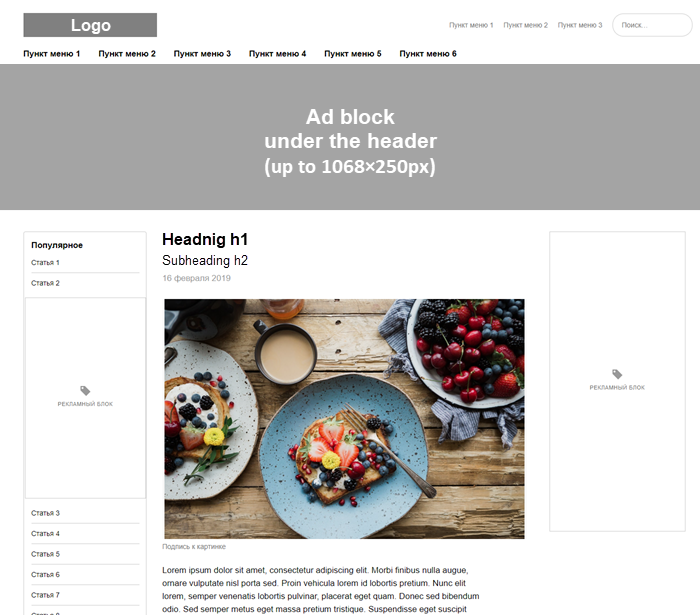 For desktop Turbo pages, you can configure:
Settings for web analytics, the main menu and the automatic recommendations feed are cross-platform and apply to both desktop and mobile Turbo pages.
Creating desktop Turbo pages